Microsoft Teams – Customers will be more satisfied with seamless collaboration
---
Benefit from all the advantages of Microsoft Teams in interaction with your contact center solution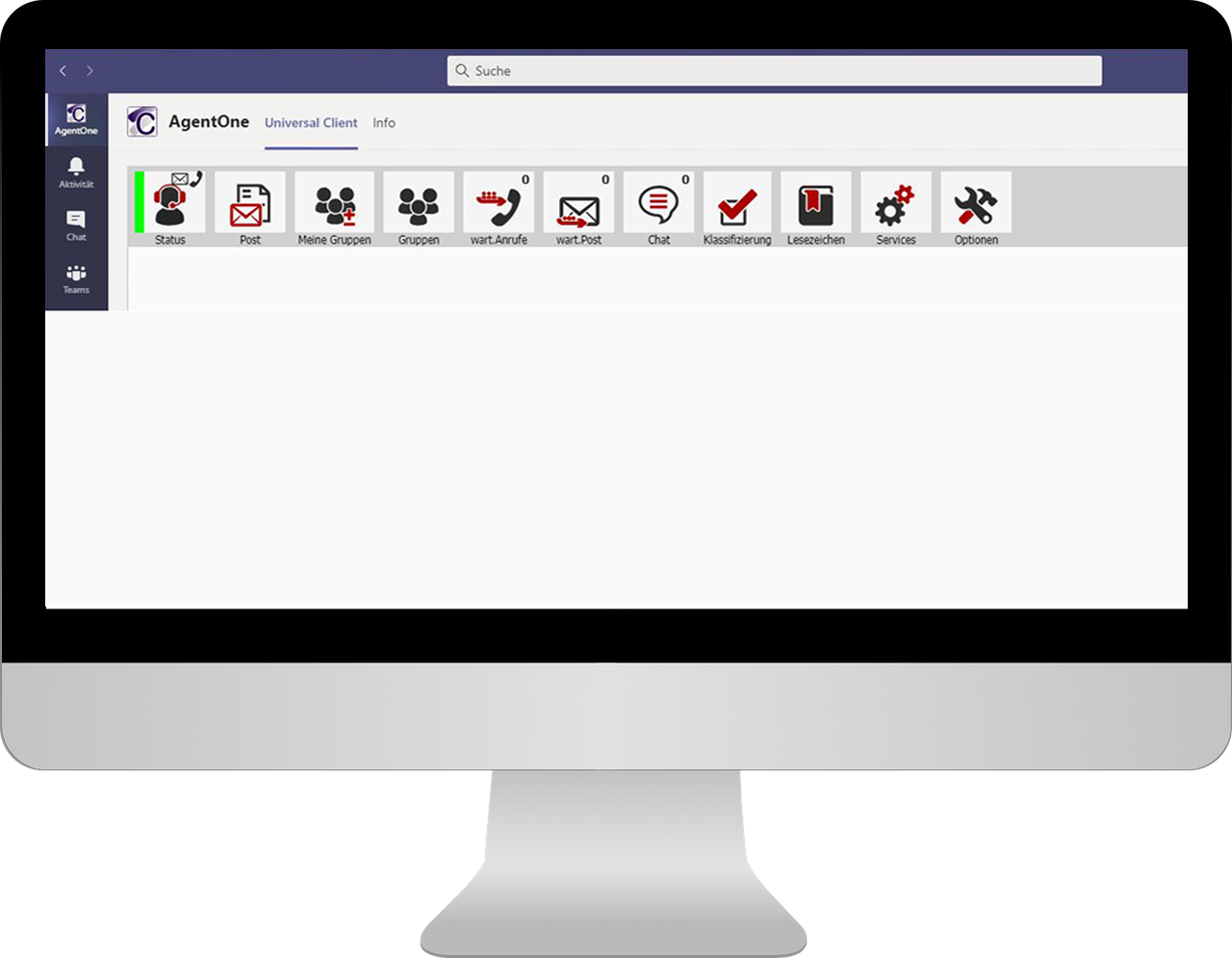 The use of Microsoft Teams for all communications is the current topic – for both internal and external communications. And the playing field is huge. It starts with better cooperation (collaboration) up to the use of the complete telephony with MS Teams.
The omnichannel contact center solution of Sikom AgentOne® and Sikom AgentOne® Cloud supports the introduction of Microsoft Teams.
Our solutions deliver benefits exactly where interaction with Microsoft Teams makes sense. Depending on the individual situation, we find the appropriate solution via our various solution approaches.
Employees can use the advantages of MS Teams and of course all the proven possibilities of our omnichannel Contact Center. Both directly from the Cloud and on-premise.
We implement the entire range of solution possibilities within the framework of a modular system, in which functions such as voice, chat, or email routing and other channels can be used in combination with MS Teams without any problems, depending on requirements.
Sikom Software has been offering this integration for a long time and has already implemented it in customer projects. To round off our solutions, we are currently having them certified by Microsoft as part of the "Microsoft Teams Contact Center Certification Program" and are therefore listed on the corresponding Microsoft Webseite. With this step, in addition to practical experience, we also give you the security that the interactions are also quality-assured by a third party.